Come to Carnation Farmers Market's Community Roots Day on Tuesday, June 28th. Stay for an hour or two (or three), support the Carnation Farmers Market and SnoValley Tilth. The last Tuesday of every month is always filled with loads of market fun and lots of fresh foods! 
For our June Community Roots Day we are excited to welcome our neighbors in town,
Hopelink Harvest
, who will be facilitating a cooking demo with fresh goodies from the market and informing us about their important role in our community. Jack Ballard will be hosting an open-mic night for our Music on the Grass Series, providing musicians of all levels and experiences t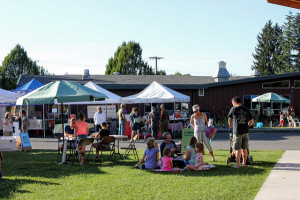 o have the opportunity to perform; this is especially geared towards youth musicians and all are welcome! One of our market artists, Joe Lee Davidson will be teaching children how to make their own coloring book and we will have market bingo happening all day to give young market goers the opportunity to meet their farmer and learn about what is in season at the market.  You can also 'Take a Walk with the Doc' around town with our resident doctor,
Dr. Jodie Murdoch
, to learn more about the markets role with health and wellness. Tolt River Family Medicine will be sharing Emergency Preparedness Information, and Market Tours will also be available upon request lead by our wonderful market ambassador. Join us in participating in a few of these farm-y activities and in celebrating our Community!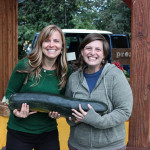 Community Roots Day is a special event to celebrate education, art, and culture at the farmers market. With cooking demos, children's activities, and live music, Community Roots Days are a wonderful addition to our market and make the Carnation Farmers Market more than just a way to support your local farmers, but also a way to eat, learn, and create.
The Carnation Farmers Market is open every Tuesday from 3-7 pm right in the heart of downtown Carnation.