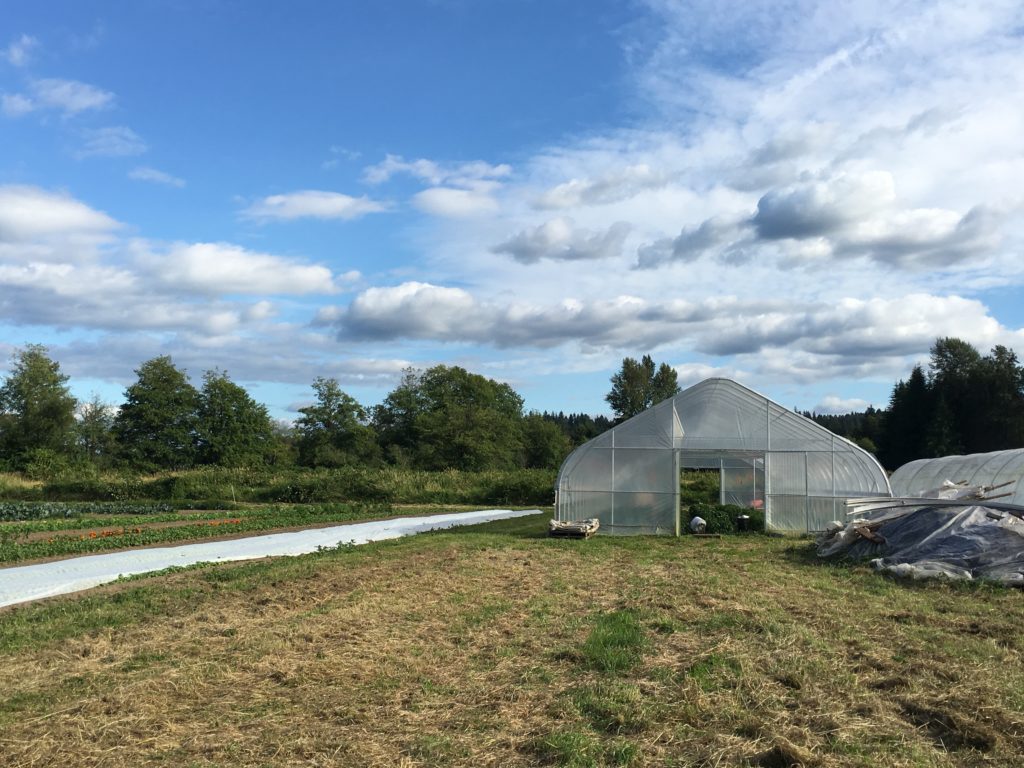 SnoValley Tilth's Farmland Network is working to increase access to suitable farmland by working with landowners who want to make their land agriculturally productive again, helping to match them with farmers through lease agreements that allow for successful long term land access and business development. This Land Network addresses a vital part of our mission to build a thriving agricultural community of producers, consumers and stewards.
SVT's Farmland Network was initially launched because it is increasingly difficult for farmers to find affordable and suitable land for farming, especially in King County. And while 98% of the Snoqualmie Valley encompasses farm, forest, and rural lands, much of that farmland is not accessible to farmers starting new farm businesses or looking to expand existing ones.  And even though many farms exist in the valley a lot of good, agricultural land is still fallow.  The Farmland Network aims to remove some of the burdens for farmers and landowners alike by finding and vetting suitable land for farmers, assessing infrastructure onsite, and supporting the lease agreement process.  Doing this eliminates many of the traditional barriers to successful farmland leases.
Are you a landowner looking make fallow acreage productive again? Leasing your land is a process that requires a lot of trust on the part of the landowner and the farmer.  We hope that SVT's Farmland Network adds transparency and understanding to the process.
What to expect? If you request a Farmland Network consultation, the project's coordinator will visit your property to learn more about your land and what you are looking to accomplish by leasing it.  He will assess infrastructure, soil, water access and many other things in order to identify if the land you look to lease is ready and able to be successfully farmed.  After the visit, you will receive a personalized assessment highlighting the agricultural infrastructure and farmability of your land as well as resources and information about agricultural land leases.
Are you a farmer looking for good agricultural land to lease? We look forward to hearing from you!  Please click the link below to answer a few questions about what you're looking for. We will be in touch if we have additional questions for you.
We would like to acknowledge The Bullitt Foundation and King Conservation District for their generous support of this program.