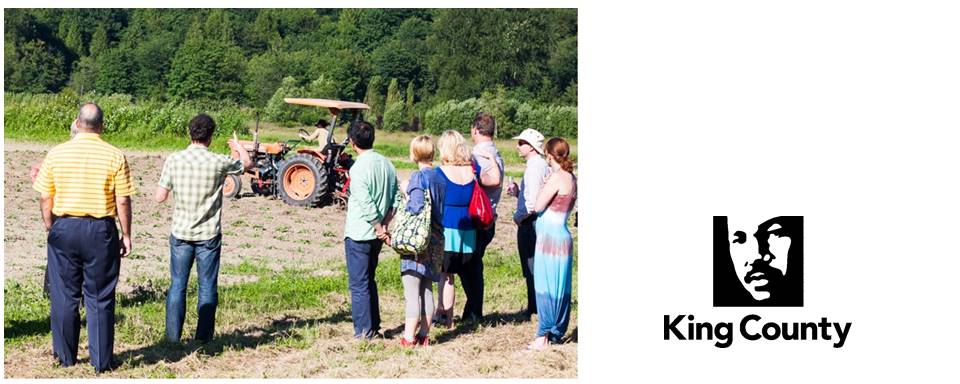 SnoValley Tilth holds a monthly potluck talk and tour the second Monday of the month at the Carnation Tree Farm on Hwy 203 in Carnation across from Tolt Middle School (6:00-8:00pm, Oct-May) and on local farms for farm tours (6:30-8:30pm, June-Sept). These meetings are free and open to the public and there is always time to network and socialize. These gatherings are a great opportunity to connect with your local food growers and food eaters.
When you become a member of SnoValley Tilth you join our listserve. This active listserve is a great place to hear about farm-related issues and educational opportunities, ask questions of the experienced farmers in the valley, track down resource- and tool suppliers, co-operatively order agricultural supplies, and generally network with other local farmers.
Join us for our free monthly potluck talk and tour on the farm! This first hour is for sharing a potluck meal; the second hour is devoted to the tour of our host farm.  Open to the public! This is a fun way to get to know your neighbors and farmers and get a peek behind those farm gates!