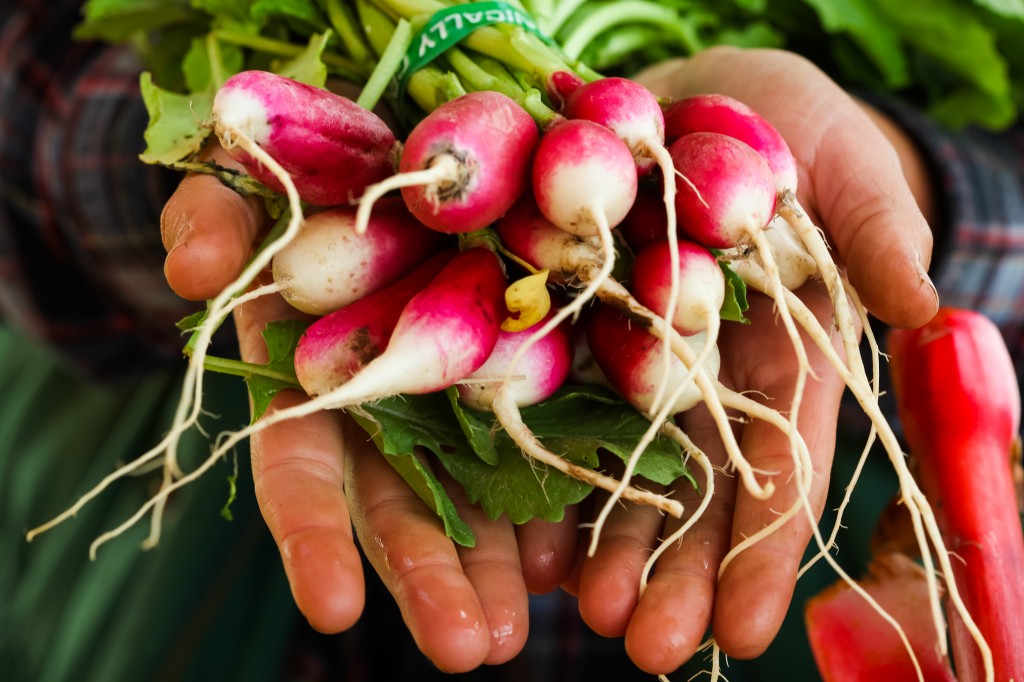 With the passage and implementation of the Food Safety Modernization Act (FSMA) Produce Safety Rules and widespread demand for GAP/GHP certification across the wholesale produce market, food safety requirements are increasingly becoming a requirement for farms of all sizes. We hope this webpage can serve as a practical resource for farmers working to adapt to these new food safety standards.
What is the difference between FSMA Produce Safety Rules and GAP/GHP Certification?
The FSMA is a huge law that covers most of the food industry in one way or another. For farmers that sell unprocessed fresh produce, the Produce Safety Rule is the part of the law requiring attention. While FSMA is a law and the rules are mandatory, there are some exemptions. Find out if your farm is exempt from all or portions of FSMA with this handy chart.
FSMA Produce Safety Rule Overview: The FDA provides a thorough summary of the Produce Safety Rule here.
Good Agricultural Practices (GAP) and Good Handling Practices (GHP) are sets of best practices for reducing food safety hazards for produce on the farm. GAP/GHP are voluntary standards required by most wholesale buyers. A GAP/GHP audit assures buyers that your farm uses practices that decrease the likelihood that your produce contains a health risk. For example, GAP requires that your employees wash their hands before handling produce. Many of the basic principles for reducing food safety risks are similar between GAP and FSMA. Farms that are familiar with GAP/GHP will be well prepared to comply with FSMA.
Other Good Resources
USDA GAP Audit Checklist: During a GAP audit, your auditor will use this checklist to score your farm. You need an 80% in each section to pass. For farmers, most buyers require you to pass the first five sections (General Questions — Part 4).
Bridging the GAPs Manual: whenever you run into a question while creating your food safety manual, find that section in this manual. It offers great recommendations and examples throughout. Thanks WSDA!
Produce Safety Rule Compliance Guide for small businesses: The FDA has issued a Small Entity Compliance Guide (SECG),  to help small businesses comply with the Produce Safety Rule mandated by the Food Safety Modernization Act (FSMA) standards.
Contact
If you are interested in participating, or have any questions about how the program works or about food safety practices, contact us at info@snovalleytilth.org