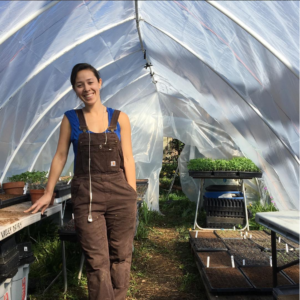 Ariana de Leña
Farm Name: Kamayan Farm
Country/State/Region of Birth: Bellevue, WA
Kamayan Farm is a vegetable, medicinal herb, and flower farm where we strive to do work that connects food, medicine, and culture. We sell our products through a CSA, restaurants, the SnoValley Coop, and provide educational opportunities through workshops on and off the farm.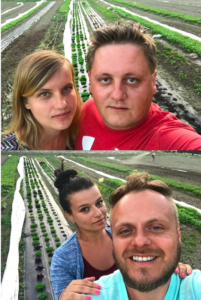 Dino & Kenan Hadzic
Farm Name: SnoValley Gardens
Country/State/Region of Birth: Bosnia
We are two brothers along with our wives in our first year of farming and are delighted to have had the chance to work with SnoValley Tilth. Born in Bosnia we are first generation immigrants and our family roots are in farming. For this year we have mainly focused on salad greens, tomatoes, cucumbers, and peppers. We plan to sell direct to consumers, restaurants, and distributors. Cheers!!!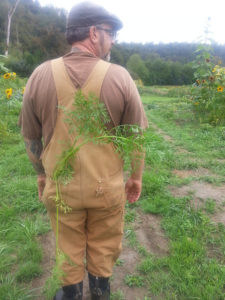 Ian Fels and Victoria Roos
Farm Name: Mezza Luna Farms
Country/State/Region of Birth: Los Angeles, CA
Founded in 2012 by the husband and wife team of Ian "Farmer Fels" and Victoria Roos, Mezza Luna Farms is located near Duvall in the fertile Snoqualmie Valley. We focus on growing a wide range of heirloom vegetables for our CSA members, and members pick up from our home office in Seattle. We are strong supporters of organic agricultural practices and do not use pesticides or herbicides. We also sell to Farms For Life, Tilth Alliance CSA, Snoqualmie Valley Farmers Cooperative, Farmstand Local Foods, and a few restaurants in the Seattle area. We believe people should be well traveled, not their food.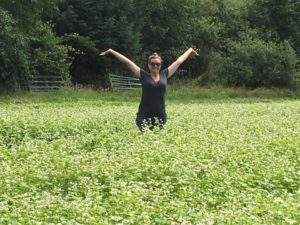 Katherine Stewart
Farm Name: Peaceful Harvest Farm
Country/State/Region of Birth: King County, WA
I started farming to foster a better understanding within myself of where our food comes from. It was only after many years that I decided to venture out on my own and start Peaceful Harvest Farm. I also work as a Garden Specialist at a local Montessori school, through the gardens and the farm I love connecting people to their food. I mainly sell my veggies through CSA program as well as the SnoValley CoOp, Farms for Life and the Montessori school.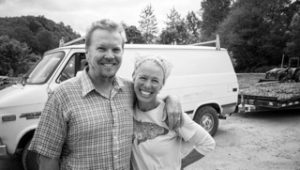 Sarah Cassidy
Farm Name: Hearth Farm
Country/State/Region of Birth: Duvall, WA
Hearth Farm grows asparagus, heirloom tomatoes, culinary herbs, eggs and assorted vegetables. We sell through the Snoqualmie Valley Farmers Cooperative, the Puget Sound Food Hub, and at the soon-to-be EFP farm stand!  Farmers Sarah Cassidy and Luke Woodward have farmed for over 20 years in the Valley.  Sarah offers farm education for kids and adults through PCC classes and an Agroecology course through Edmonds Community College's SAgE (Sustainable Agriculture Education) Program.
Xavier Natallanni
Farm Name: tteo 13 farms
Country/State/Region of Birth: Queens, NY
We are the first farm to table, organic sustainable Barbecue restaurant of any kind, Uncle Mike's Barbeque is located in north Seattle. We grow currently about 25-30% of our menu on a small farm operation out in Carnation WA, and whatever we don't grow is produced by local farmers like us.
Coming soon:
Lettuce Love Farm
Dancing Crow Farm
Sweet Harvest Farm