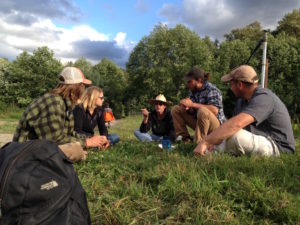 SnoValley Tilth hosts a variety of events.  For a look at what's coming up please see our event listings below!
Our monthly potluck talks and tours are open to the public every second Monday of the month and include an educational discussion October-May and a farm tour June-September.
We host the Carnation Farmers Market every Tuesday, May through October with a special Thanksgiving market in November.
We also host special events: spring and fall celebrations of local farming and a Summer Dinner Series, including two "Table to Farm" and one "Farm to Town" events. Want to be a part of making these events happen? Check out our event volunteer opportunities.